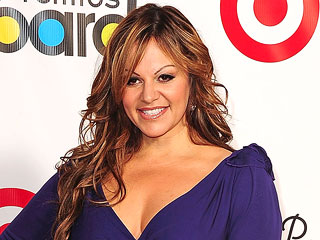 Timeinc.com
Fans are in mourning over the death of Mexican-American singer, Jenni Rivera.
Born in the U.S., Rivera's story is similar to that of slain Tejano singer Selena, in the sense that she was looking to cross-over into American music before her untimely death.
Rivera was flying with
her publicist, Arturo Rivera, her makeup artist, Jacob Yebale, and two friends, one named Mario Macias and another who was also identified as Gerardo, to the central Mexican city of Toluca after a Saturday
night concert before thousands in the northern city of Monterrey. All were killed.
MTV.COM says:
"Rivera was born and raised in Long Beach, California, "La Diva de la Banda," as she was respectfully known, got her start in 1995 when she released her debut album, La Chacalosa, on Capitol/EMI. Later that year, she recorded Adios a Selena as a tribute to Selena. At the time of Rivera's death, she was filming season three of "I Love Jenni," her Spanish-language reality show on mun2, which also aired in America on the Style Network. And just last week, Rivera reportedly signed a deal with ABC to develop her own sitcom.
With her last album, 2011's Joyas Prestadas, La Gran Señora delivered an LP full of powerful and well-received ballads like "Basta Ya" ("Enough Is Enough"), but her star far surpassed the studio. Yes, Rivera sold an estimated 15 million LPs, but she just as easily transitioned from music to television with "I Love Jenni" and as a judge on "La Voz," the Mexican version of the popular singing competition show "The Voice."
According to her fans. Rivera sang of heartbreak, domestic violence and raising her children as a single mother. She was famously married to Esteban Loaiza, a former Major League Baseball pitcher who played for the New York Yankees and Los Angeles Dodgers. They divorced earlier this year."