Monday night's Met Gala in NYC gave us plenty of looks.
Rihanna killed it again and stayed on-theme. Beyonce didn't show up because...twins, but her baby sis did and gave us early 00's hip-hop vibes.
Kanye was a no-show.
Kim Kardashian went for a simple look.
A$AP Rocky grabbed Kendall's butt and Kylie adoringly took a photo of it. Madonna channeled Rambo and Sarah Paulson lost her mind.
Migos showed up and Jaden Smith brought his dreads as his date.
Diddy took a seat.
This was all to emcompass this year's theme:
R
ei Kawakubo/Comme des Garçons: Art of the In-Between
Check out all the photos here: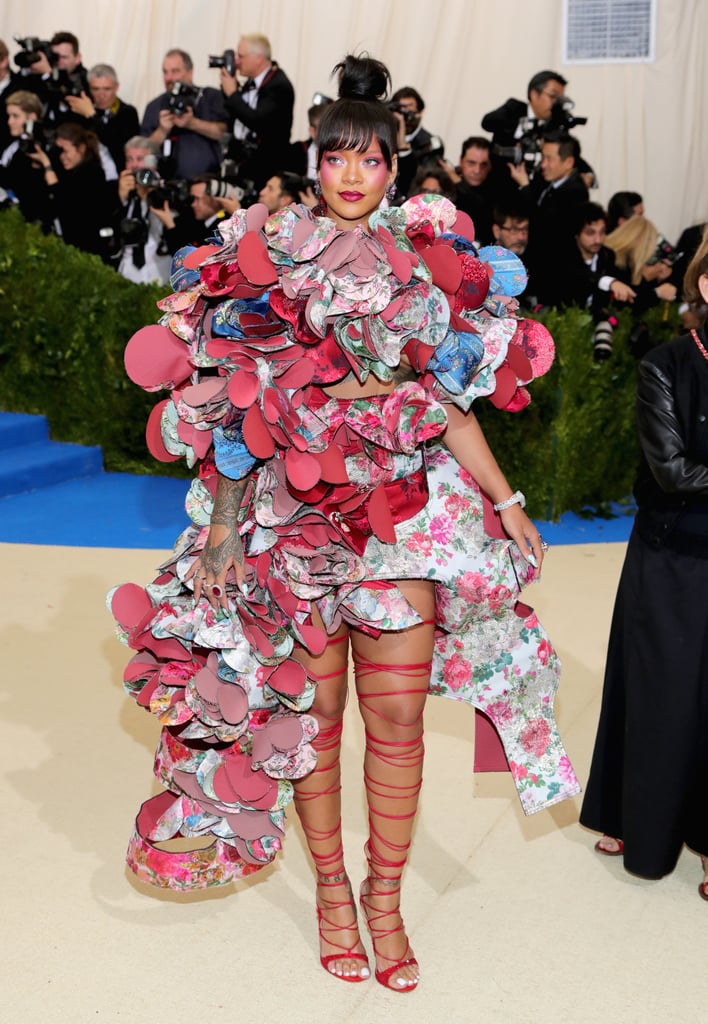 popsugar.com