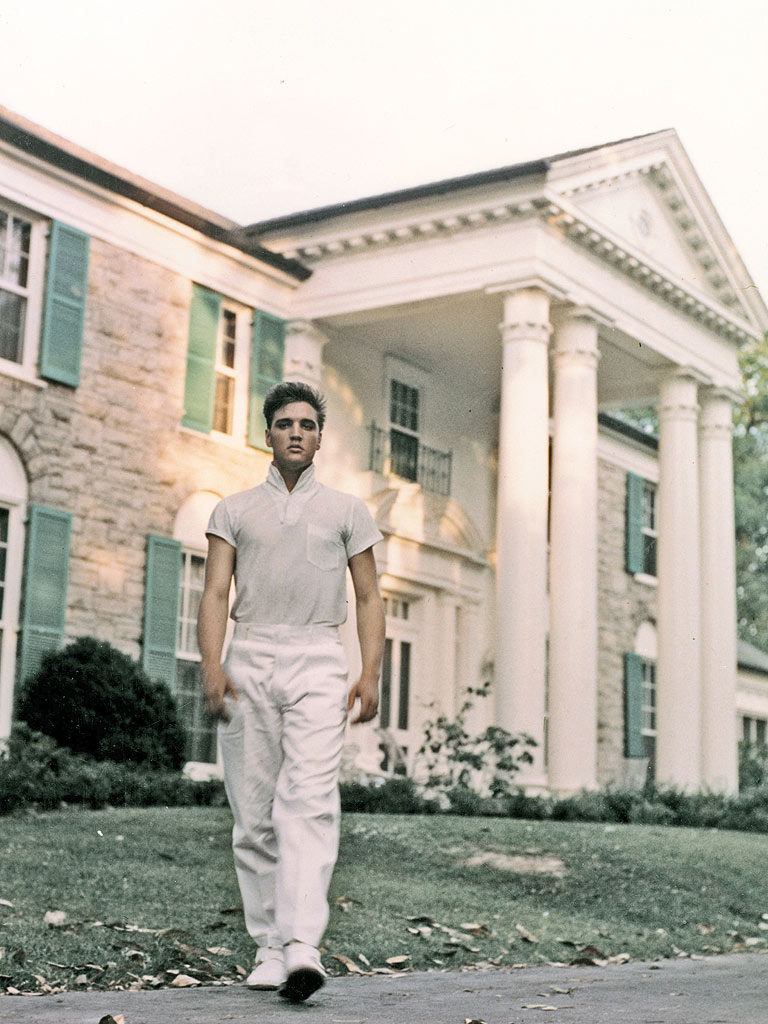 Every year on August 16th, thousands of Elvis Presley fans flock to Graceland in Memphis, TN to honor the G.O.A.T. It also kicks off Elvis Week, which celebrates Elvis' legacy.
Today marks 39 years since The King Rock & Roll has passed on.
I've been lucky enough to visit Graceland. It was quite a site to see!
So go ahead and have yourself a peanut butter and banana sandwich or watch your favorite Elvis movie. Mine's
Viva Las Vegas
and
Live a Little, Love a Little.
Don't have time?
SnapChat
has debuted an Elvis filter to honor the king.
John Stamos aka Uncle Jesse used it to honor his favorite rockstar.