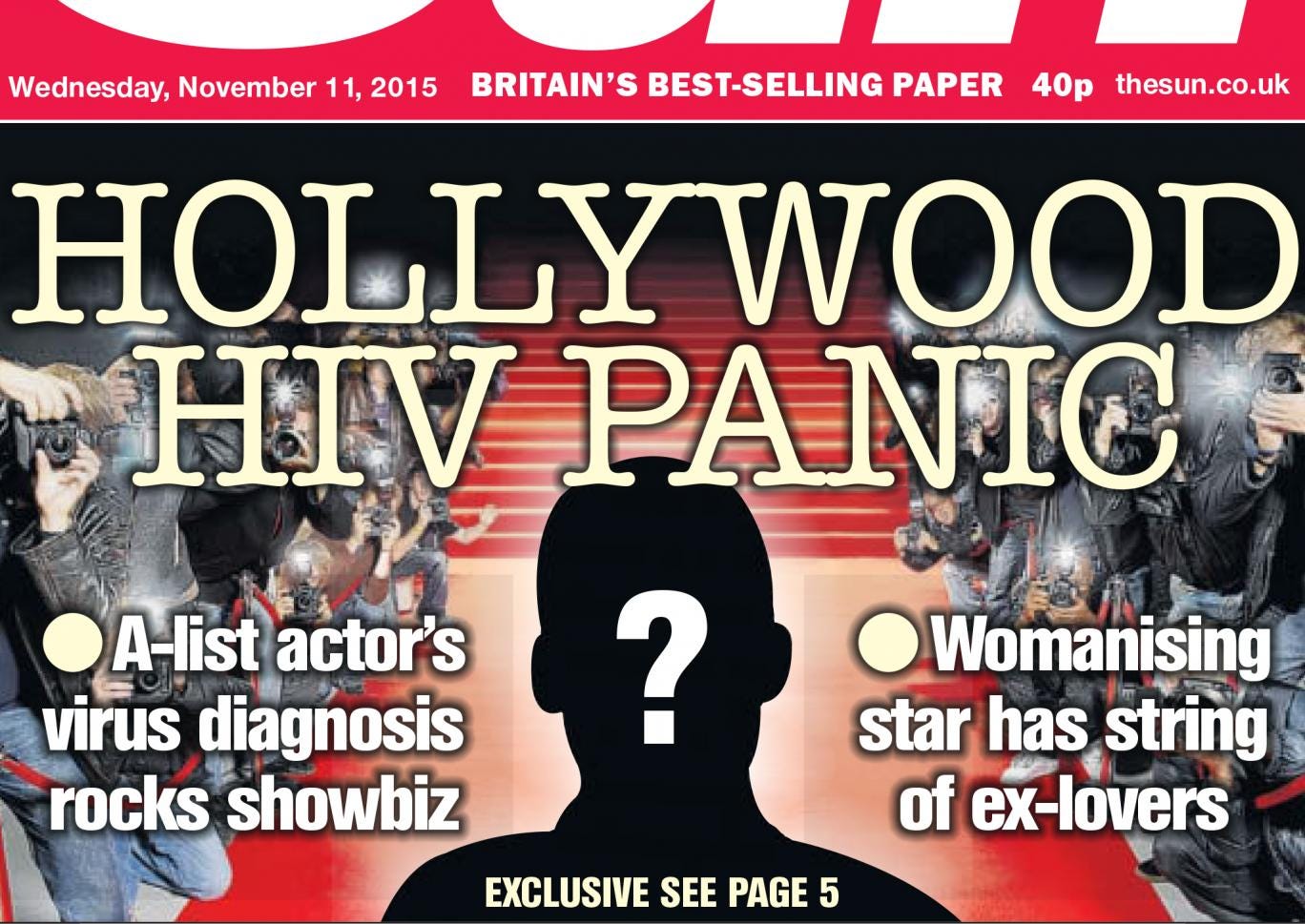 The Sun
The gossip in Tinseltown this week is that an unnamed, A-list celebrity with a womanizing past is believed to be HIV positive.
According to reports this A-lister is worried of people knowing because it will ruin is legacy and reputation.
"It has now become common knowledge that this star is HIV positive, something he has known for years,"
an insider told The Sun newspaper of London.
"His lawyers are bracing for the threat of potential action."
The article says, "The reality is that if he's knowingly put women at risk, then that's disgusting and it's only a matter of time before that becomes public." Friends have urged the actor to come forward, but he has so far refused, according to The Sun.
"He's distraught about the possibility of the illness becoming a defining quality of his career," a source told the site.
The actor's list of exes includes "an award-winning actress, a religious movie star, a top Hollywood personality with a controversial past, a TV star, a media personality and a glamour model," the site reported, without naming names.
Twitter has gone ablaze with speculation....like possibly one
winning
celebrity, who really isn't an A-lister anymore.
hmmmm....