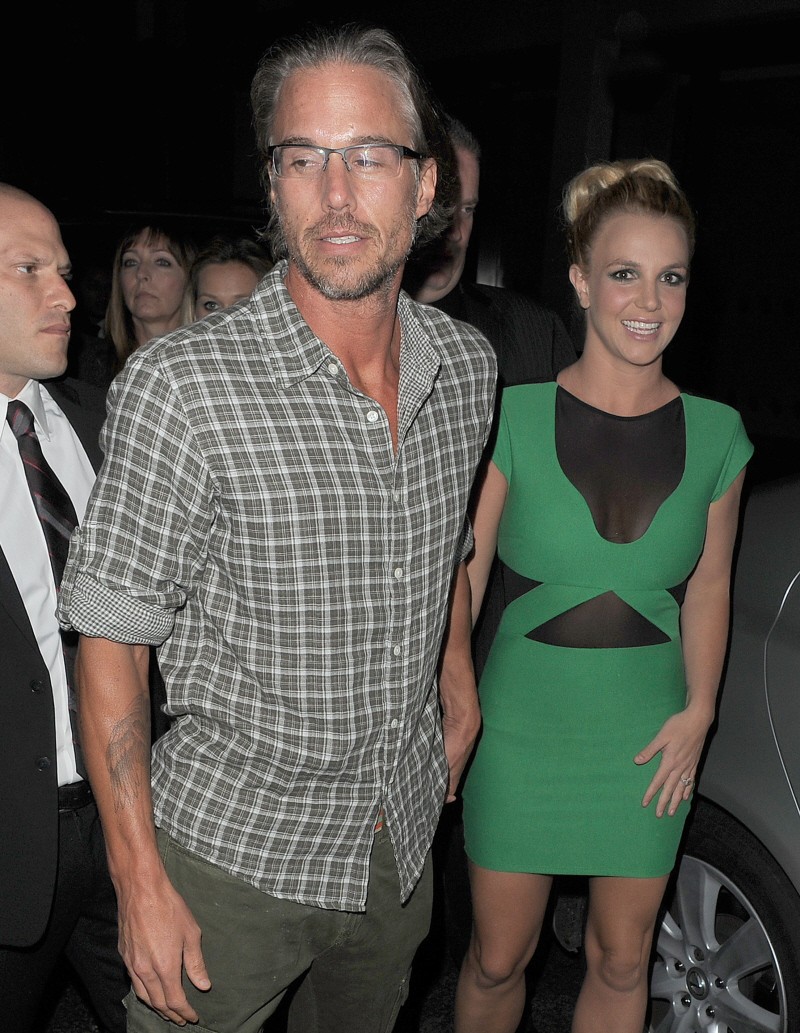 via celebitchy.com
Say it ain't so!!!
According to E! News and other entertainment media outlets the rumors are true.
Brit Brit and her manager-beau, Jason Trawick are O-V-E-R and she's returned the engagement ring.
The $90,000 engagement ring to be exact!
Britney confirmed the breakup only a day ago when she told E! in a statement: "Jason and I have decided to call off our engagement. I'll always adore him and we will remain great friends."
The couple have been engaged since last December when Trawick popped the question to Spears on his 40th birthday.
Here's hoping they stay strong and possibly.....get back together?